Military Supplies and Equipment
It doesn't matter whether you are looking for military supplies and equipment; we provide it all. Since we have been operating as a military outdoor supplies and equipment store for quite a while now, we are thoroughly aware of our consumers' needs.
Our product range includes all you can imagine when it comes to an army surplus online store. Some of our most highlighted products include self-defense tools, milsurp gear, veteran gear, bags and backpacks, tactical gear, survival supplies, and much more.
Serving more than just the Orlando area, our Titusville, Florida-based military surplus store can ship anywhere in the United States and provide you with the military outdoor supplies and survival gear you need!
Why Buy From Gear Up?
Affordable price: We know that no one wishes to end up burning a hole in their pocket while buying military surplus supplies and equipment; we use our experience and expertise to provide you with the best options at the best rates. Your budget will never stand between you and your required product.
A wide array of products: It doesn't matter which type of military gear or clothing you are looking for; you will find everything you can need at Gear Up. Since we are one of the most popular tactical stores all across the U.S., we encompass all from simple bags and backpacks to highly advanced self-defense tools.
Quality brands: We have built a stringent policy for listing brands on our website since we provide only quality products to our customers. We might have a long list of brands on our website, but they all belong to the top tier in terms of quality.
Quick and safe delivery: All you need to do is choose the right outdoor gear or outdoor equipment, and it will be delivered to your doorstep without any issue. We have an extensive network that allows us to offer our products to every corner of the U.S. Buying military surplus online has never been this easy.
Read more >

Army Surplus Store

We feature a wide range of products that have been in use by the American army in one form or another for years. Our army surplus store carries the type of milsurp gear that will have you ready for any situation that might arise.

Marine Surplus Store

The US Marines are one of the most respected outfits in the world; why not have the same military supplies and equipment that makes them great? Our Marine surplus store carries military outdoor supplies that a Marine would use to navigate unknown terrain and survive in extreme conditions.

Navy Surplus Store

The Navy has a storied history of dealing with harsh conditions on land and sea, so the Navy's veteran and military surplus gear are a hot commodity. Our Navy Surplus store provides you with the chance to find the military supplies and equipment used by the best the Navy has to offer.

Survival Surplus Store

Whether you need to upgrade your camping equipment or want to be prepared for whatever life can throw at you, our survival surplus store has the equipment you need to be ready! We offer a range of military survival gear with a proven track record of quality and effectiveness that has kept countless people safe in the wild and other dangerous situations.

Tactical Gear Store

Tactical gear is something utilized by the military, police, security and every day civilians. Gear Up Surplus prides itself in carrying a wide variety of quality tactical gear from the best tactical brands in the industry. Whether it's a Fox Tactical vest, 5.11 Tactical backpack, Tru Spec 24-7 Original Tactical women pants or a Condor Tactical OCP tactical cap, we have you covered. So, when it's time to find a tactical gear store near you, look no further when in the Central Florida area. Our tactical assault gear is in stock and ready to ship anywhere in the United States!  

Everything in Its Best Form

We are highly dedicated to providing the best customer support, quality, and pricing to our customers. Using this approach as our mantra is how we have climbed to the top of the table for a military surplus supplies and equipment store in the U.S.

Being the most trusted and reliable military, tactical, Army, Navy, and Marine equipment surplus store in the Orlando, FL region, we have an extensive range of military gear and clothing available at affordable prices. We believe in building a consumer base solely based on our products' quality and the scope of our services. From quality to price, we can fulfill all your needs at Gear Up.

Gear Up offers our customers a wide range of veteran gear, military supplies, and equipment, including:
What customers say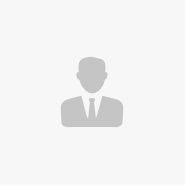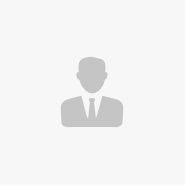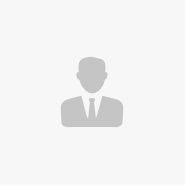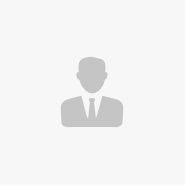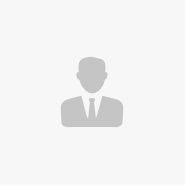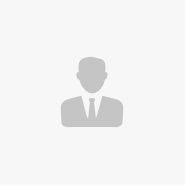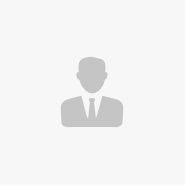 Ordered online and received the next business day! Awesome service! Thank you!
They always have something to buy and the workers are always nice and helpful i will surely shop there again soon
This locally owned business is a true gem in this town! The owner is incredibly knowledgeable and goes above and beyond to take care of his customers. I've never been disappointed when stopping in, as I know I can find everything I'm looking for at a grea
Great store! Has amazing good quality items, from self defense items, knives, and survival equipment, to all kinds of bags, backpacks, boots, good surplus and tactical equipment.
Can't say it enough...support your local businesses...great little place to visit if you are a freedom enthusiast!!
Bought all my stuff at this store... Friendly person and really great in giving advice on what gear is best for you... I am on the way back to Dubai... But I will definitely be buying all my gears from this shoo for my airsoft hobby...
I needed a web belt, which the liberal chain stores no longer carry. Had just what I needed. 4 colors.
Tactical Gear, Military Surplus & Survival Blog